Sacramento County
California ballot for November ...
...identified by the Secretary of State, Alex Padilla.  Secretary Padilla also invited interested Californians to submit arguments to be considered for inclusion in the Official Voter Information Guide. The guide is mailed to every voting household in California and posted on the Secretary of State's website.
Proposition 14.     AUTHORIZES BONDS TO CONTINUE FUNDING STEM CELL AND OTHER MEDICAL RESEARCH. INITIATIVE STATUTE. 19-0022A1
Proposition 15      INCREASES FUNDING FOR PUBLIC SCHOOLS, COMMUNITY COLLEGES, AND LOCAL GOVERNMENT SERVICES BY CHANGING TAX ASSESSMENT OF COMMERCIAL AND INDUSTRIAL PROPERTY. INITIATIVE CONSTITUTIONAL AMENDMENT.19-0008
Proposition 16.    ACA 5 (Resolution Chapter 23), Weber. Government preferences. 
Proposition 17.    ACA 6 (Resolution Chapter 24), McCarty. Elections: disqualification of electors.
Proposition 18     ACA 4 (Resolution Chapter 30), Mullin. Elections: voting age.
Proposition 19      ACA 11 (Resolution Chapter 31), Mullin. The Home Protection for Seniors, Severely Disabled, Families, and Victims of Wildfire or Natural Disasters Act.
Proposition 20.     RESTRICTS PAROLE FOR NON-VIOLENT OFFENDERS. AUTHORIZES FELONY SENTENCES FOR CERTAIN OFFENSES CURRENTLY TREATED ONLY AS MISDEMEANORS. INITIATIVE STATUTE 17-0044 
Proposition 21.     EXPANDS LOCAL GOVERNMENTS' AUTHORITY TO ENACT RENT CONTROL ON RESIDENTIAL PROPERTY. INITIATIVE STATUTE 19-0001
Proposition 22     CHANGES EMPLOYMENT CLASSIFICATION RULES FOR APP-BASED TRANSPORTATION AND DELIVERY DRIVERS. INITIATIVE STATUTE 19-0026A1
Proposition 23.    AUTHORIZES STATE REGULATION OF KIDNEY DIALYSIS CLINICS. ESTABLISHES MINIMUM STAFFING AND OTHER REQUIREMENTS. INITIATIVE STATUTE 19-0025A1
Proposition 24.    AMENDS CONSUMER PRIVACY LAWS. INITIATIVE STATUTE.  19-0021A1
Proposition 25.    REFERENDUM TO OVERTURN A 2018 LAW THAT REPLACED MONEY BAIL SYSTEM WITH A SYSTEM BASED ON PUBLIC SAFETY RISK. 18-0009
National LWV adopts Sacramento Position...
Hot off of the presses:  June 2020 League of Women Voters National Convention just finishing up......Congratulations to the Sacramento League and, member, Paula Lee for establishing a voter rights position at the NATIONAL level!   The LWVSC adopted this concurrence position in May 2019, and now the national organization approved, with 93% of 1153 delegates voting, in favor of Voter Representation/Electoral Process:
Encourage voter participation and voter engagement
Encourage those with minority opinions to participate, including under-represented communities
Are verifiable and auditable
Promote access to voting
Maximize effective votes/minimize "wasted" votes
Promote sincere voting over strategic voting
Require the winner receive a majority of the votes for executive and other single seat offices
Are compatible with acceptable ballot-casting methods, including vote-by-mail
View other passed motions from the 2020 National LWV June convention.
US and California League of Women Voters address BLM....
The League of Women Voters of the United States issued a statement in reference to the death of George Floyd (

complete statement

.)

6/2/2020. LWVUS joined 

a letter with over 400 civil rights organizations

 calling on Congress to implement needed policing reforms.  The letter urges congressional leadership to swiftly rectify the legacy of white supremacy and anti-black racism that has led to police violence against Black people across our country.

We call on Congress

 to adopt legislative measures to ensure that police officers live up to their oath to protect and serve.
Sacramento League joins with Black Women for Political Action
The League of Women Voters of the United States and of California have issued statements in alliance with the Black community and civil rights movement as our moral imperative and fundamentally tied to our mission of empowering voters and defending democracy.  We the LWVSC and BWOPA-Sacramento ask that our elected officials immediately commence the following actions to prevent further such violence against the Black community:  Prohibit Carotid Restraint Control Hold and Law Enforcement Accountability. (See complete PRESS RELEASE here.) 
See the Sacramento County League efforts to engage with local police officers regarding use of force, public safety accountability, and community education.
The 2020 Census - help the count for California!
It has never been easier to respond to the census at 2020census.gov.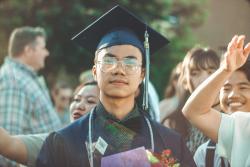 Are you a recent grad? While you hunt for your dream job, don't forget that the #2020Census is still hiring! Competitive wages and a flexible schedule make this a great gig while you focus on getting interviews. https://2020census.gov/en/jobs.html
Lyrics to Suffragette songs (1850-2020)

What a fun book to check out!     Songs of the Suffragists: Lyrics of Feminism 
We are busy, virtually!